With 10+ years experience in the Footwear Industry, Diana works side by side with emerging and established brands to enhance their collections through a responsible design, while innovating through sustainable processes and materials.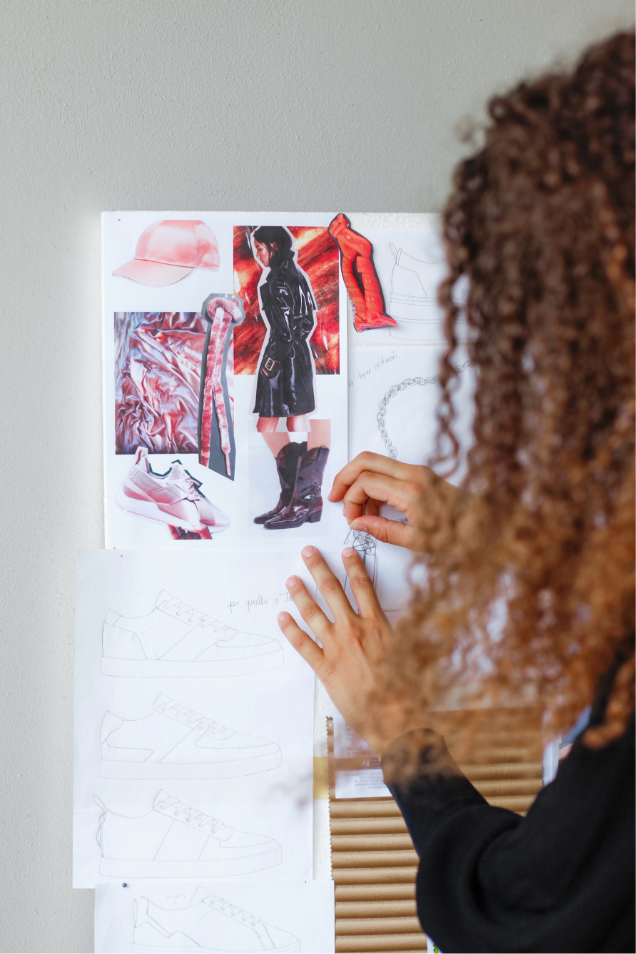 The success of a collection relies on the creation of a strong concept, depicted through unique colors, shapes and materials that reflects the trends of the season.
Based in Milan, collaborating with companies from all around the world, working together with the design and product management teams of the company, helping them achieve their goals while building focused and vibrant brands that win in the market.
Diana does this by bringing diversity and fresh ideas, casting light on the company's own DNA, carrying out a smart material selection based on trend research for the client's target audience and assisting the production process to ensure the best quality with respect to timing, resources and nature.
PAST CLIENTS & CURRENT COLLABORATIONS
Oscar De La Renta, Alexander Wang, Ocean Pacific Group, La Fille Des Fleurs, Bloch Fashion Shoes, The Nou Project, Anonymous Copenhagen.