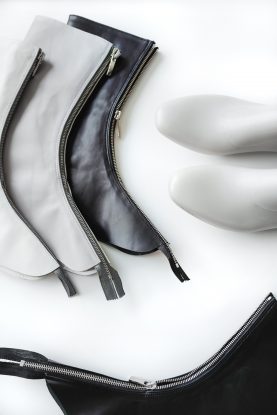 Living in Italy connects me with the worlds' finest craftsmen"
Being based in Italy, we have the opportunity to be in touch with one of the biggest and most important cultures of craftsmanship in the world.
Whether you are looking for a big production hub or a small artisan, a classic shoemaker or a sneaker producer, a made-to-measure tailor or a garment factory, we can help you get in touch, compare best quality and price offerings and ensure production timing.
The factories we collaborate with are located in Italy's most prestigious production hubs among which Parabiago, Vigevano, Riva del Brenta, Napoli and Barletta. Such footwear manufacturers rely on a renowned expertise inherited from previous generations.